RGS December TIG Meeting - Overview of Goldie May - Your Genealogy Research Assistant
12/13/2022
7:00 PM - 8:30 PM Eastern
Technology Interest Group

TIG is excited to share that Richard K. Miller, Creator of Goldie May, your genealogy research assistant, will be presenting for members of RGS at the upcoming December TIG meeting on Tuesday, December 13th. If you have been looking for a tool to help you maintain a log of your research, take a snapshot and help be more consistence with your research; then this may be the tool you have been looking for. Richard will provide an overview of Goldie May and answer questions about the tool. We hope you can join us.
RGS Members, please access the Zoom link for this event at
https://nyrgs.org/rgs_event_zoom_links.php
. Questions about this program, please contact Eric Vaughn at
techinterestgroup@nyrgs.org
.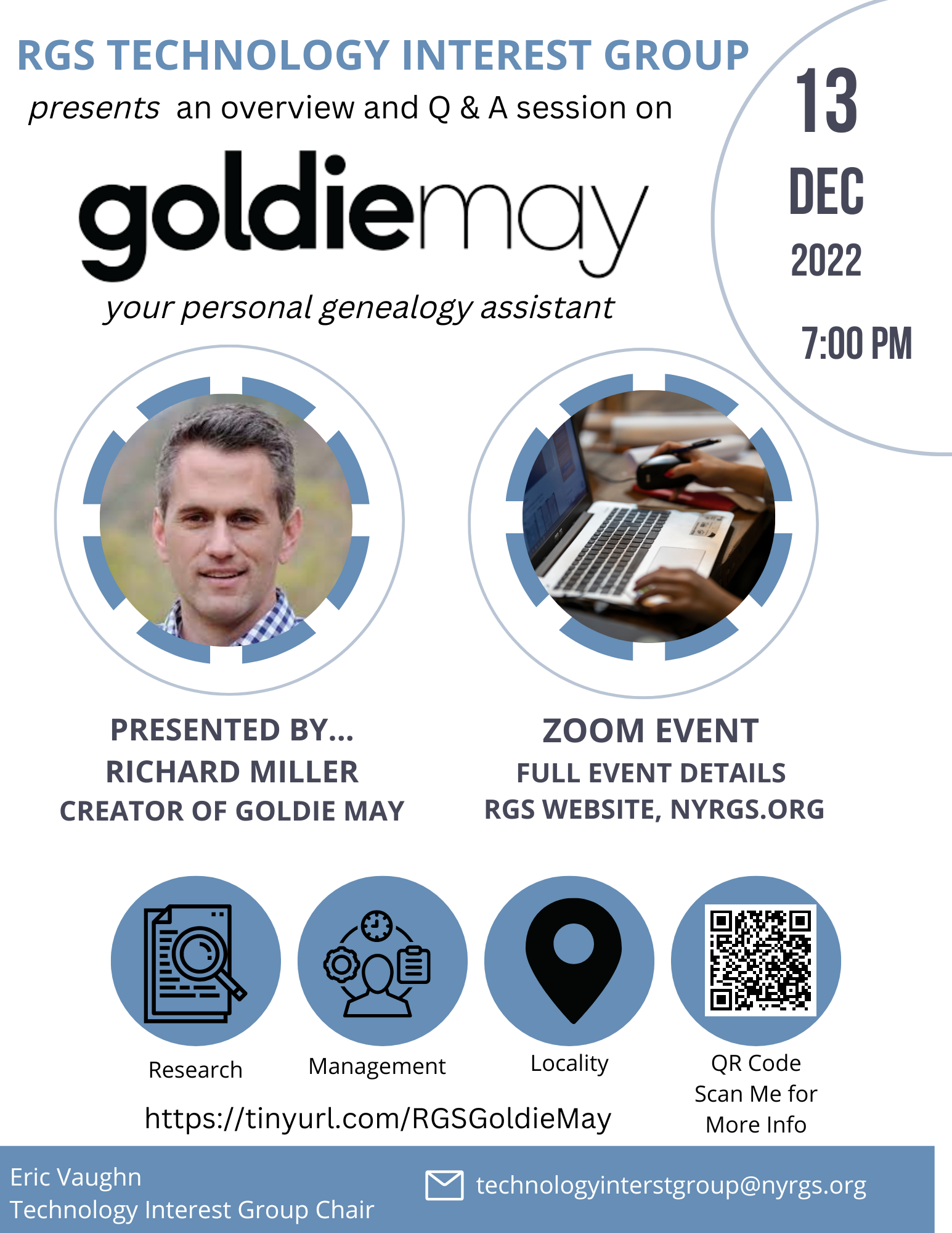 return to Rochester Genealogical Society